Clinic Director and Founder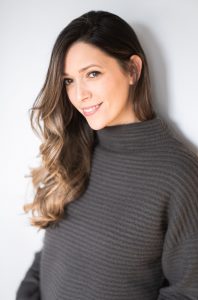 Clinical Director
Registered Psychotherapist
Korri Shefa, MA, RP
I am a registered psychotherapist in good standing with the CRPO. I hold a Masters degree in psychology and have been in the field of mental health for approximately 12 years.
I work with couples, families, and individuals providing in-person therapy as well as virtual therapy. In couples therapy, I incorporate Gottman theory, emotionally focused therapy (EFT), and attachment therapy. I work with individuals suffering from various anxiety disorders, including panic, phobias and OCD, as well as depression, negative thinking trauma and sexual pain disorders. Moreover, I am especially passionate about treating women and couples struggling with grief related to infertility and I am a member of Canadian Fertility and Andrology Society.
I utilize an eclectic approach, incorporating cognitive behavioural therapy (CBT) techniques as well as pulling from different theoretical orientations such as psychodynamic theory, attachment theory and motivational interviewing techniques.
I firmly believe that it is the relationship between client and therapist that is the greatest indicator of therapeutic success. Indeed, only once this bond is formed can the therapist push, encourage and challenge one to break free from dysfunctional strategies to form a healthy and balanced mindset and actually change.
I take a very straightforward approach in session and I do not shy away from challenging my clients. I hope that upon meeting me, you will find that I am real, supportive, honest and sincere. I take the honour of being confided in very seriously and I look forward to hearing your story.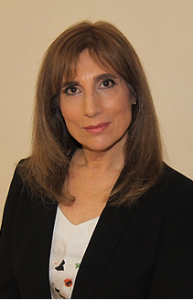 Registered Psychotherapist
Ines Di Gasbarro, MPsy., RRP, CVRP, RP
My goal as a therapist is to provide a safe and non-judgmental space to work with individuals who experience interpersonal relationships, parenting, stress, grief, trauma, workplace struggles, anxiety, and depression issues. My approach is integrative and I engage in psychological treatments designed to meet clients' specific needs involving the development of skills and strategies to make positive changes in their lives. I teach communication skills to better foster healthy relationships and assist in personal development. I specialize in early relational wounding, shame, and trauma. My background includes a special interest in mid-life women struggling with self-actualization and self-attunement.
I am dedicated to helping you reach your therapy goals. During the initial sessions, I strive to obtain the requisite personal information to tailor treatment around your personal goals. I take a collaborative approach and encourage clients to verbalize their therapy needs.
Qualifications: Three years of therapy practice; 25 years of psychological assessment practice (i.e., psychological, psychoeducational, and vocational assessments); MPsy from the Adler Graduate Professional School in Toronto (Graduated 2019). I am trained in Cognitive Behavioural Techniques as well as a variety of other modalities. I am also a Certified Vocational Rehabilitation Professional and a Registered Rehabilitation Professional.
My academic credentials have been approved by the College of Psychologists of Ontario to commence graduate-level training leading to registration as a Psychological Associate in Ontario. Additionally, I am in the process of registering with the College of Registered Psychotherapists of Ontario. I am also a member of the Ontario Psychological Association, College of Vocational Rehabilitation Specialists, and Vocational Rehabilitation Association of Canada.
Registered Psychotherapist
(Qualifying)
Natasha Vujovic, RP (Qualifying)
I provide couples therapy and individual psychotherapy for adults and adolescents. Connecting with you, understanding your needs and holding a safe space is my priority. I take being confided in very seriously and will protect your privacy and best interests. I work within my clinical skills and competencies to ensure you are met with professional guidance and standards.
My education is in Clinical Psychology. I have an integrative style, pulling from different modalities to best fit your needs. Psychodynamic/Analytic Psychotherapy, Interpersonal Psychotherapy, Emotion Focused Therapy and Cognitive Behavioural Therapy are all part of my approach to treatment. My job is to provide a treatment plan and direction that is completely tailored to you – because nobody fits in a box.
I work with those experiencing difficulties with anxiety and stress, depression, mood and grief, relational conflict, trauma, life transitions, personality, eating, weight, and body-image, marital and pre-marital, substance use, sports performance, family conflict and self-esteem. I am a member of the Canadian Psychological Association, Ontario Psychological Association, and the College of Registered Psychotherapists of Ontario.
My goal is to empower you to develop insight, acceptance, confidence, and help you to cultivate positive and lasting change using an honest approach in session. I hope that you will find our therapeutic relationship to be genuine, honest, supportive, and real. I am here to help you to understand and challenge the factors that are causing negative emotional experiences – developing greater self-resilience, wholeness, and healthy interdependency.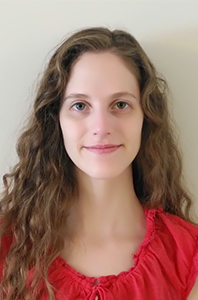 Registered Psychotherapist
Jessica Israelstam, M.Ed., RP
I have been working in mental health for over a decade. I serve individuals aged 18 and older facing anxiety, stress, relationship difficulties, chronic pain, anger issues, and other challenges. I use an integrative approach, drawing from Mindfulness, Acceptance and Commitment Therapy (ACT), Cognitive Behavioural Therapy (CBT), Relational/Attachment Therapy, and other therapies.
I believe that to suffer is human, but to grow and heal is also human. With this in mind, I aim to empower you to tap into your inner resources and develop new ones where needed. I hope to help you find self-compassion and inner peace in the present moment while facing hardships, and to support you in living a life that is in line with your values.
I have a Masters in Counselling Psychology from the University of Toronto, as well as additional training in various therapeutic approaches. I'm a member of the College of Registered Psychotherapists of Ontario.
In therapy, you can expect me to bring warmth, genuineness, acceptance, and calm into the session, which I hope will extend into your life.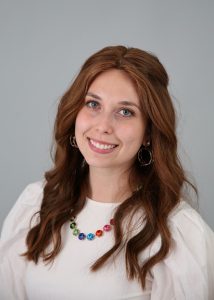 Registered Psychotherapist (Qualifying)
Alicia Aquino-Mandel, RP (Qualifying)
I hold a Masters of Arts in Counselling Psychology and am a Registered Psychotherapist (Qualifying) with the CRPO (College of Registered Psychotherapists of Ontario). Something that I value most about therapy is providing each client with a safe space to be themselves. I help my clients build tools that aren't often taught outside the therapy room and take things slow to ensure authentic growth. We begin working from the inside out and aim to disable our "Auto-Pilot", which often prevents us from being internally conscious of our emotions. My goal is to help each client become more mindful and aware of themselves, while also providing individualized care depending on the client's needs. Although therapy is considered a service, it's essential to me to bond and build a relationship as well. As someone who has also been in the client position, I know how important it is to feel connected and safe with a therapist. That is why I offer a free 20 minute consult to help you get a better idea of who I am and how I can help.
I work with individuals struggling with anxiety, depression, trauma, postpartum, and other complex mental health issues. Modalities such as Psychodynamic, Internal Family Systems, Emotionally Focused Therapy, Somatic and Acceptance-based work, are used with clients depending on their circumstances. If this is your first time in therapy or perhaps your repeated attempt, I welcome you to take the leap! I look forward to joining you on this journey and guiding you through it with a better sense of self.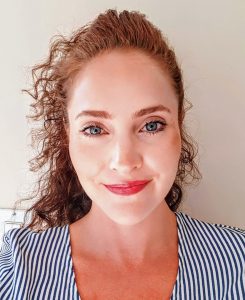 Registered Psychotherapist
Toyah Israelstam, RP
I am dedicated to helping people heal from painful and challenging life circumstances. I am a highly experienced trauma-informed therapist and have been treating PTSD and C-PTSD for many years. I am also passionate about treating a variety of presenting issues including depression; anxiety; chronic pain/illness; grief; relationship difficulties; anger, and chronic stress. Whether you suffer from deep emotional scars triggered by personal relationships, pain, or illness that is affecting your physical body, or exhaustion, and depletion energetically and/or spiritually, I am committed to helping you move towards a place of healing and health.
Emotional pain can cause us to struggle with symptoms such as unhealthy thought patterns; critical inner voices, and overwhelming and anguished feelings. I provide individualized treatment plans, utilizing modalities including EFT; CBT, psychodynamic therapies; attachment-based therapies; somatic therapy, and mindfulness-based tools to help you work with these symptoms. Within a therapeutic relationship with me, you should expect empathy, compassion, and unconditional positive regard.
I have a master's degree in counseling psychology from the University of Toronto. I am a member of the college of registered psychotherapists. I treat teens and adults from diverse backgrounds with a variety of presenting issues.